Marine plywood is a popular building material with a wide range of applications like making of ships and docks. It has high performance in resistance and long lasting when maintained well in wet and humid atmosphere. It develops resistance when it comes to bending due to moisture and prevents from rotting due to any atmospheric changes. This is also very strong and durable making it ideal for use in boats as well as exterior furniture. It has a wide range of applications and has several advantages over other types of wood as well. This article goes on to list the common applications of marine plywood and explain how it is different from exterior plywood. It is a must-read for those searching for marine plywood for flooring.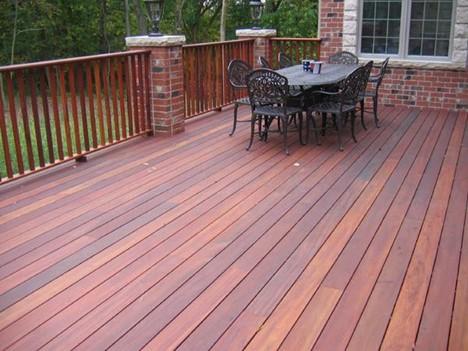 Common Applications of Marine Plywood in Tasmania
Marine-grade plywood has several properties that make it resistant to moisture and water. In fact, it is made from waterproof binders which makes it a great choice to build structures that can come in contact with water. Some of the common applications of marine plywood include:
Decks & Flooring: Marine plywood has several important structural properties that make it the optimal material for the purpose of flooring & decking. In fact, if it is treated further it becomes almost impenetrable and will not be affected when being in direct contact water. This is important since the deck will be exposed to all types of climatic conditions including harsh weather, rain, storm, etc. It will also not be affected by accident spills either.
Boats: It is optimal for a boat since it is pliable and easy to transform into any structure as per the design of the boat. When used along with appropriate sealants it becomes the best material for this purpose.
Docks: A lake is a place where it is always fun to spend time with friends and family to enjoy a good relaxing time. Every lake would ideally have a platform that forms the dock to make it more convenient for people to get close to the water without actually going inside. Several lakes also have a special purpose fishing platform. Marine plywood is the best choice for this purpose since it will not rot or fall apart and can be used with the help of sealant as well.
Bathrooms & kitchens: Both kitchens and bathrooms are places inside the house that have to deal with a high moisture level. Thus, this plywood flooring is the best option in this situation as well since it can prevent rotting, deforming and make it easy to clean up spills and avoid staining.
Difference Between Marine Plywood and Exterior Plywood
Marine plywood and exterior plywood have different properties. However, the one thing that they have in common is that they are both meant for exterior use and make use of A-bond glue that assures the bond you make is a strong one. In order for the plywood to be classified as Marine plywood, it is necessary to be of high standards. Both the British standards and Australian standards for this plywood are very high. Thus this plywood is very strong with no gaps and is of high quality. It should be waterproof and the glue being used. The aesthetic value of this plywood is also usually very high. It has a good balance between strength, quality, flexibility and features.
On the other hand, the exterior plywood that is meant for exterior use does not have to be as strong or high grade as the marine grade. This means it is likely to consist of knots and gaps that affect the overall appearance of the plywood. It might also not be as flexible and strong.
For more information on marine plywood flooring in Tasmania, contact Tas Bunker regarding it.